Enriching Immams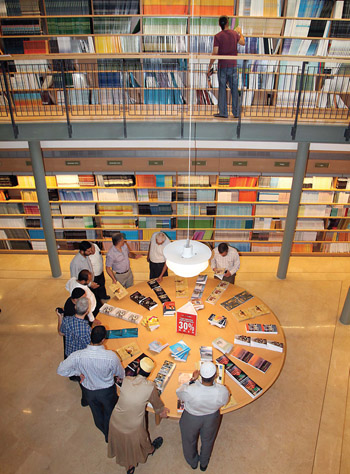 The Open University of Israel's division for the Advancement of Educators launched a new program this year to enrich leadership skills among religious Moslem Immam educators with a minimum of nine years of experience. The program was conducted in cooperation with the Israeli Ministry of the Interior.

During the recent academic year, the Open University created an advanced leadership course for Immams. The courses were supervised by Prof. Mustafa Kabha of the Open University of Israel.

The major objective was to enhance, advance and enrich participants knowledge and broaden their perspective in subjects not necessarily related to thier functions as Immams. Participants acquired new tools, skills and knowledge all designed to assist them in thier daily tasks.

The Immams attended classes on a weekly basis over a period of 25 sessions at the University's Ra'anana campus and received guidance and assistance from Ms. Sara Tal from the Departement of Advancement of Educators.

Prof. Mustafa Kabha, Chair of the Department of History, Philosophy and Judaic Studies, Mr. Yakov Salem, Head of the Department of Ethnic Groups at the Ministry of Interior, Mr. Zaid Abu Moch, Head of the Moslem Division in the Department of Ethnic Groups, and Mrs. Noa Bauman, Chair of the Departement of Advancement for Educators were in attendance at the closing ceremony.